

Fit Programs
Online Coaching – Meal & Training Programs
Each plan is personalized whether it be training, meal or both. The program is designed with the information I collect from the questionnaire you fill out and photos. There are weekly check-ins, meals are Macro based and follow a flexible diet. No restrictions (unless requested or depends on goals). The goal of my program is to enjoy food while getting results. Learning the right nutrition for your needs/goals and how it works for your body.
For the training, depending on where you currently are (starting out) the program will be based off that and change as you progress. Everyone is different and how your body will respond to the program varies. The program will also be designed to help you build strength or help you recover from any issues you currently have! The goal of the program is to get you active, get you healthy, help you loose weight, gain muscle, heal you, build endurance, no matter what your goal is its tailored to you specifically. The main goal and purpose of my programs is to help guide you, educate you and equip you with the right tools, that you do not have to always depend on someone. You can become confident and comfortable with yourself that you can reach your goals on your own. You will have all the knowledge you need to succeed in your new fit lifestyle and LOVE IT The key to success is hard work, consistency, envisioning and believing in your goals!
This lifestyle does not have to be boring. You don't have to restrict yourself in order to reach your goals.
The gym does not have to be a punishment!
Become happy, healthy and confident while achieving your dream body! You will not be alone in your journey! With weekly checkins, I will be there every step of the way, available for any questions or concerns to needing an extra boost in motivation or even just telling me your excitement of your progress!
Online Coaching Includes: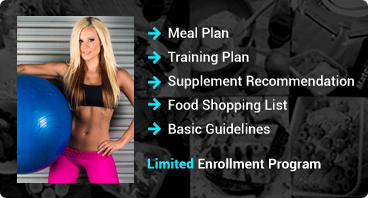 Email me if you are interested in signing up for online coaching by clicking the button below
Note: Registration is limited for this plan, make sure to register while there is space